A Syrian asylum seeker who ranted about the Islamic State during an apparent attack at one of Germany's busiest railway stations remains in intensive care after being shot during a police operation to free a hostage he was holding. The unnamed 55-year-old Syrian male, who has been identified by police with "high probability" as having been granted temporary permission to remain in the country until 2021, had started his attack Monday afternoon by throwing a 'Molotov Cocktail'.
The weapon, commonly understood to be a glass bottle filled with petrol to be lit alight and smashed against a target, was thrown against a schoolgirl in a railway station McDonald's restaurant.
Developing: German media reports Cologne station hostage taker is Islamic State sympathiser, spoke in Arabic during attack https://t.co/xBqMJyUnFF

— Breitbart London (@BreitbartLondon) October 15, 2018
Read Also:   Judge Dismisses Stormy Daniels' Defamation Lawsuit Against Trump
The flames from the device, which caused the 14-year-old victim severe burns and reached from her foot up her leg, did not prevent the child from fleeing the Syrian and seeking medical attention. Passers-by helped the girl take her burning shoe off. The initial attack triggered a fire alert which saw Cologne city fire engines deployed to the station.
Police are investigating a terrorist motive. During the attack, the man spoke in Arabic, claimed to be a member of the Islamic State terror group, witnesses said, and demanded the release of a Tunisian from prison. Police have not yet confirmed whether the male professed Islamic State membership.
Read Also:   Carney: Anti-Trump Hate Could Be Dragging Down the American Economy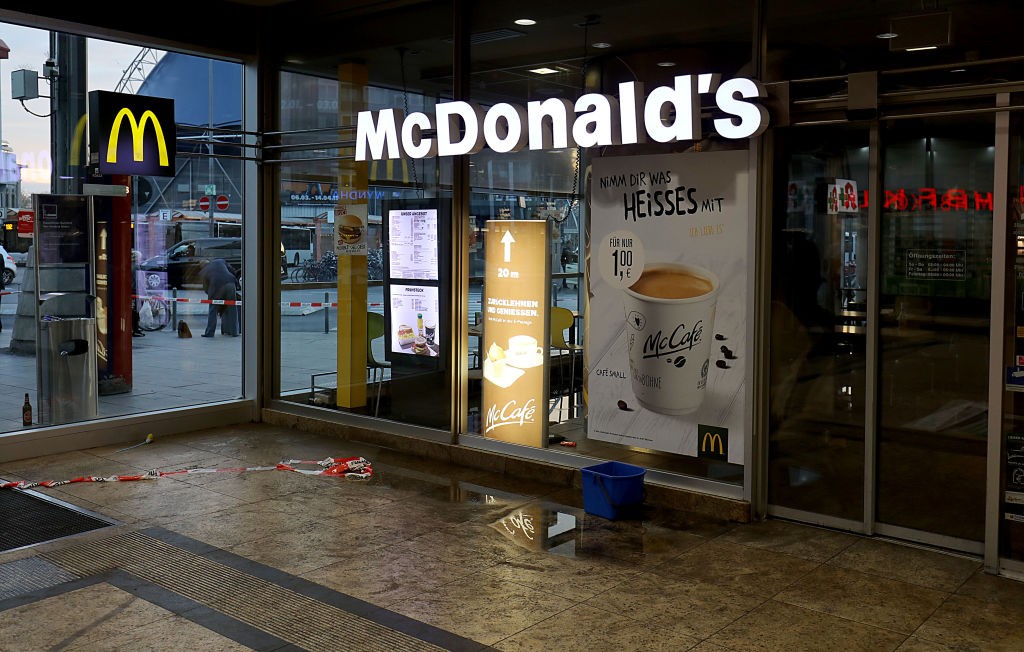 Read Also:    Robert De Niro issues warning to Donald Trump supporters
Following the attack in the fast-food chain, the Syrian male went to a nearby pharmacy inside the station and took a hostage using a handgun and further Molotov Cocktails. The attacker remained there for several hours before a police team stormed the building using stun grenades and shot him.
The suspected terror attacker had to be revived at the scene after being hit by gunfire "multiple" times and remains in a German hospital in serious condition, reportsCologne's Express newspaper. An employee of the pharmacy and the hostage were also treated by medics.Police launched anti-terror raids in Cologne in the early hours of Tuesday morning in response to the apparent attack, as they sought to gather evidence and clues about the attacker and his motives. A police spokesman said: "The investigation is considering all possibilities and we are not ruling out terrorism."
Read Also:    Hillary Clinton: 'The Way Trump Debated Me, It Was Imbued with Sexism'