Like it or not, MS Dhoni's daughter Ziva is a star already, be it on social media or otherwise. In fact, the former skipper says that Ziva ends up getting a lot of attention, with people always asking about her.
"Wherever I go, people ask me about her. I am nowhere in the scene right now," he says with a laugh. "It is always, 'Where is Ziva?' If she is around, 'What is she doing?'" Dhoni said at an event in Mumbai recently.
Read Also:  Dhoni lates viral video on instagram 
But despite the sometimes overwhelming attention, Dhoni says it's great that his kid has a character at such a young age.
"She is so young and yet she has her own sense of character, a particular way of talking," the doting dad added. The apple doesn't fall far from the tree.
here are some rare pictures of mehendra singh dhoni and ziva dhoni.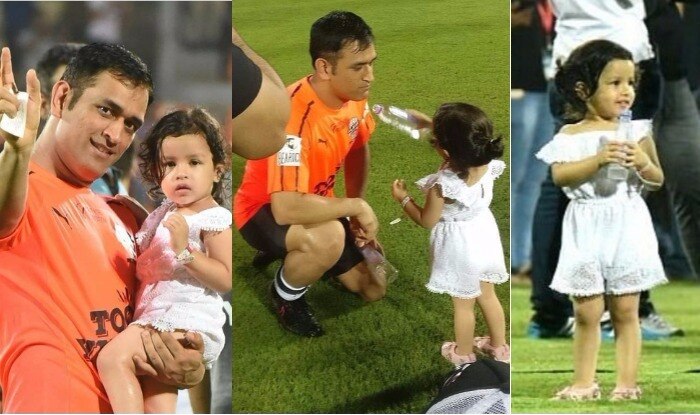 Ziva and MS Dhoni Pictures from Celebrity Clasico: 11 Photos of Cute Daughter-Father Jodi Are Pure Gold
Read Also:   Dhoni and Suresh viral sixes in IPL 2018
Mumbai: Cricketer Mahendra Singh Dhoni along with his daughter Ziva Dhoni and actor Sidharth Malhotr at "Celebrity Clasico 2017" football match in Mumbai on Oct 15, 2017.
Read Also: Viral videos of Mehendra Singh Dhoni & his fans